Hey guys! For the last few posts I've shared what books and webtoons I've read and loved recently, and today I'll be sharing some of my favorite anime that I've watched recently. A few months ago I lost interest in watching reality/drama TV shows and shifted to watching anime. I've always loved anime but I haven't watched in a few years. So, today I'll be sharing some of my recent favorites. Let's get right into them!
Fairy Tail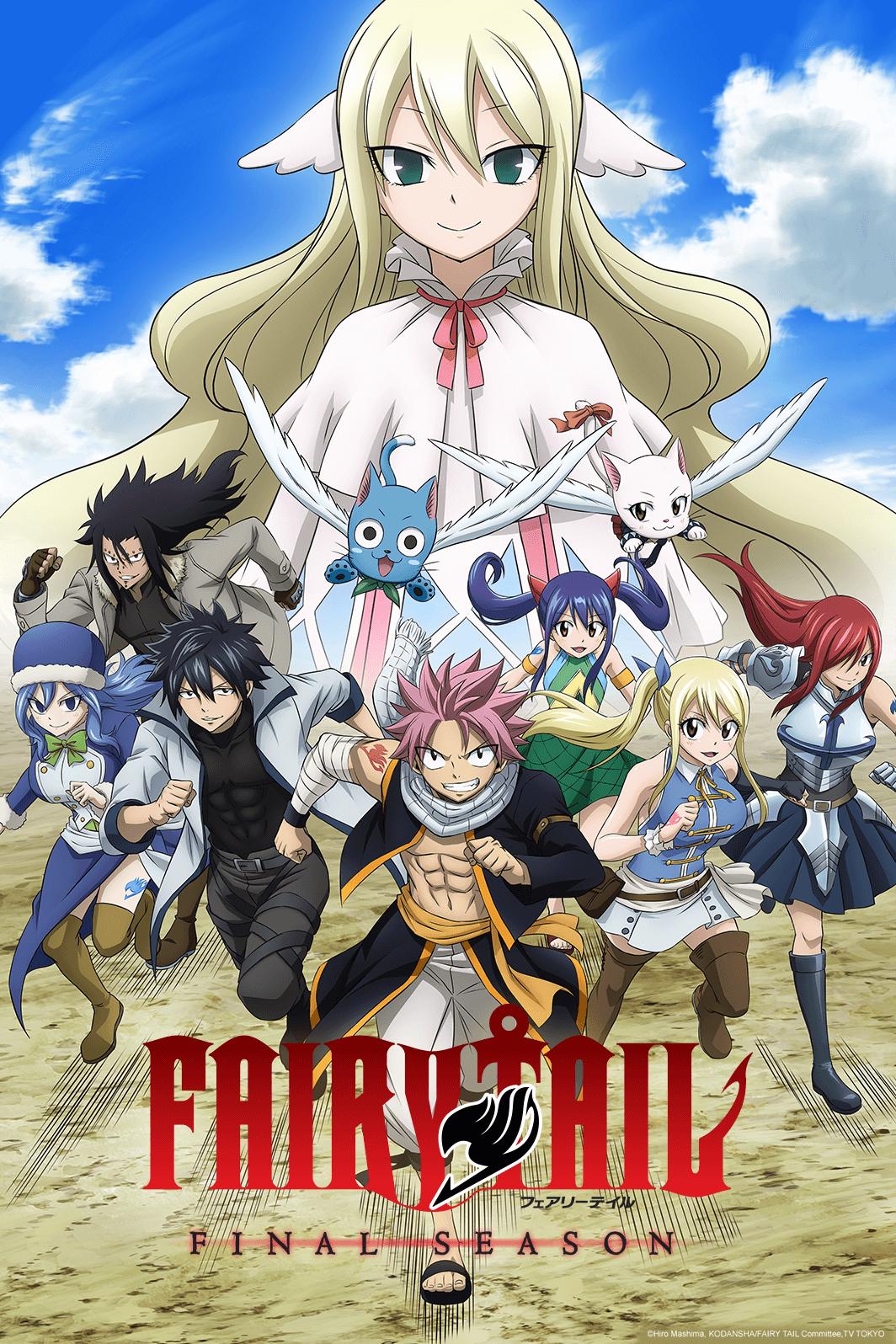 Fairy Tail is my favorite anime of all time. I watched it in the earlier part of the decade but I switched cable companies as well as the channel to watch anime in so I stopped watching it. A few months ago, I saw it appear in my Hulu recommended, and from there I rewatched the entire series (all 328 episodes!). It has themes of friendship, loyalty, action, comedy, and a little bit of romance sprinkled in. We follow the adventures of wizards from the Fairy Tail guild. Each character has their own magic power and has their own unique personality. There is a huge cast of characters, but you don't feel like any of them are background characters as each of them get ample character development. People say the plot becomes repetitive (fight an enemy, win, repeat) but I love it all the same. It is the perfect anime in my eyes and I highly recommend it!
Demon Slayer: Kimetsu No Yaiba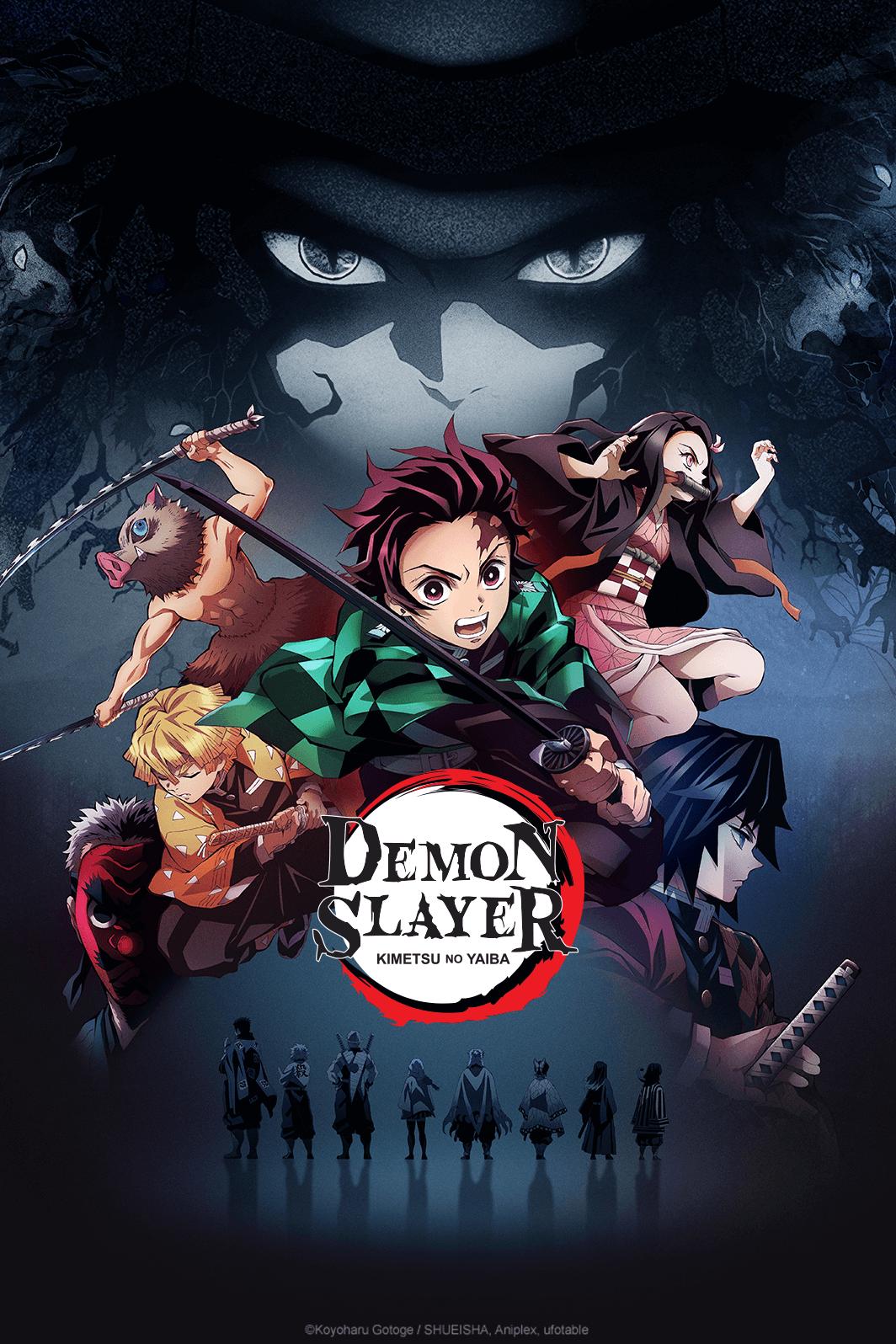 This anime has taken the world by storm and is arguably one of the most popular animes of the year. The first season is complete and a sequel movie has been confirmed for a 2020 release, but no news on a western release. We follow Tanjiro, whose sister has been turned into a demon. He works to become a demon hunter and find a way to make his sister human again. If you're a fan of action I'd recommend this for you.
Radiant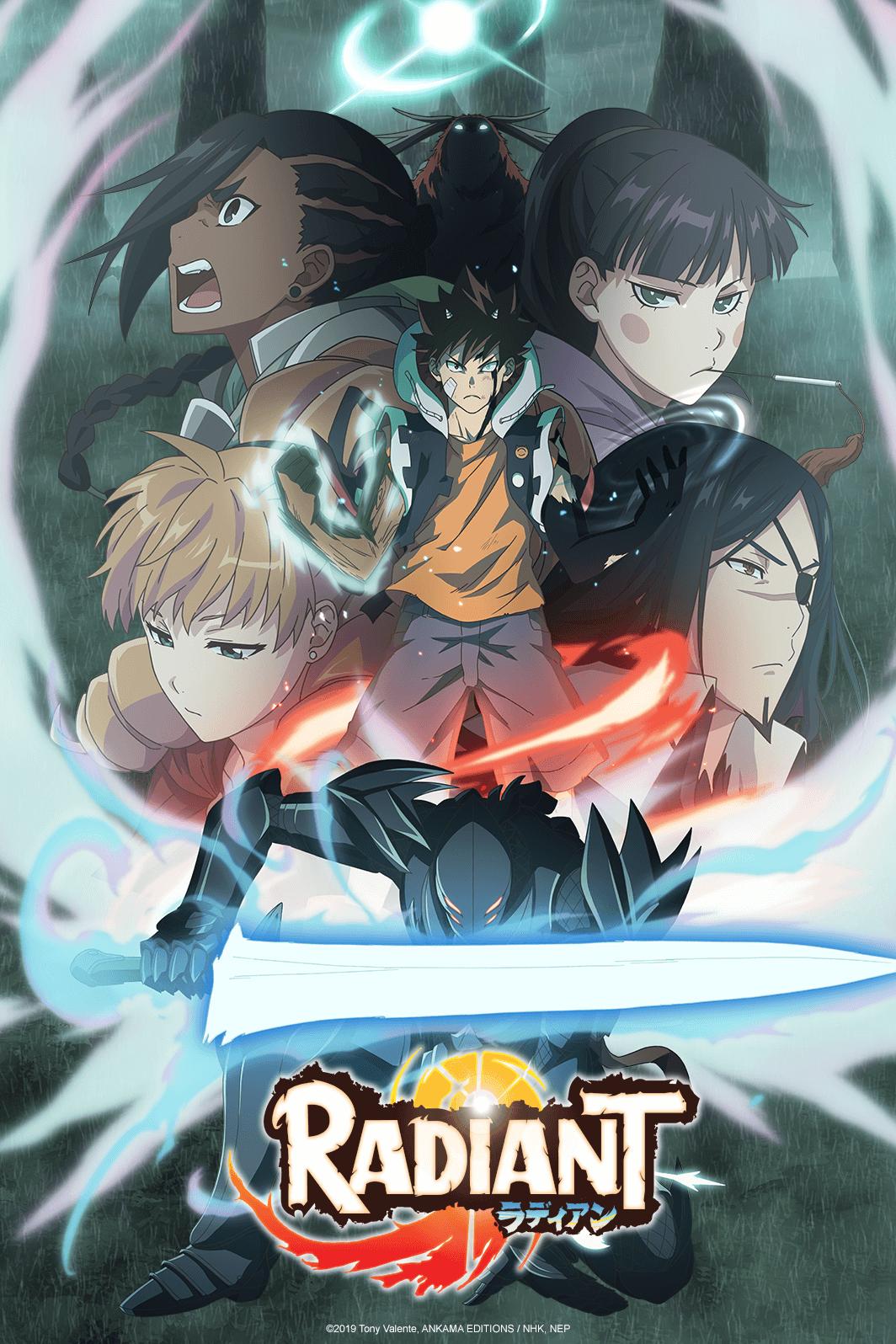 This is a relatively new anime that released its first season in 2018 and is currently airing its second season. We follow Seth, who is one of many sorcerers who has been cursed by a Nemesis, a monster who can use fantasia (magic), and so can use fantasia as well. He wants to destroy Radiant, which is the Nemesis' nest (the Nemesis come to Earth in eggs from the sky) and bring peace to the world. This is also one of my favorite animes because while it uses a classic trope, a chosen hero who will save the world, it twists that trope on its head and makes it unique. The first season is a little boring, but I recommend watching it because the second season is absolutely worth it.
Fruits Basket (2019)
Fruits Basket is also an anime that has taken the world by storm. The first season is finished and a second season has been confirmed for a 2020 release. They have announced that the entire manga will be adapted, so we don't need to worry about cliffhangers! We follow Tohru Honda, who is a homeless high school student living on the Soma household's land (although she doesn't know that). When she is discovered, she is invited to stay in their house until she can move back into her own house. There she encounters Yuki Soma and Kyo Soma, and discoveries their family's secret: they are possessed by a zodiac spirit!
To be honest, I was unimpressed with the previews and ads I was seeing about the series, but I decided to give it a chance and I'm so glad I did. The series is more complex than portrayed and has many layers and mysteries, so I highly recommend trying it out even if you think you won't like it based on the previews because there is so much more to the story.
Sword Art Online
This is the anime I'm currently watching. We follow Kirito, who lives in a world where video games are played in virtual reality. At the start of the series a highly coveted game called Sword Art Online has just been released. Players from all around the world put on headsets that allow them to enter the world of SAO only to realize there is no log out button. The creator of the game, Kayaba Akihiko, has trapped them in this world and the only way to get out is to defeat the boss at the 100th level. Kirito plays the game as a solo player, but joins with the Vice Commander of one of the leading guilds trying to clear all the levels, Asuna Yuuki.
We follow the characters as they go through aventures in multiple games and the cast is quite big in this one as well. The side characters are not developed as well and it's clear the focus is on Kirito rather than the cast as a whole. However, it is an entertaining series. I am on the third season and while it is not my favorite it is definitely more advanced in plot than the first two. I do recommend it, but it may require a lot of patience as it can get a little boring at times.
Have you watched any of the anime above? Let me know in the comments below what you thought of them! Also, feel free to recommend some of your favorites because I'm always looking for new shows to watch!